Printing Your Medicines / Advancing Clinical Studies
Printing with Brother printers patient, doctors and researchers can:
• Empower patient printing of all their medications
• Print patient or user profiles
• In real time, giving users a way to visually print missed medicine
• To print possible patterns on why patients are not taking their medication
• Printing patient complex medicine schedules to visually see what they represent.
Helping With Clinical Studies
iAdherence and Brother printers can be used in Phase 3 and Phase 4 Medicine Clinical trial studies improving the way participants take their medicine. Therefore, making these studies more useful, effective generating statistically significant evidence.
iAdherence is the perfect tool for supporting cutting-edge research on pain and addition proactively allowing researchers remote control of the iAdherence app helping participants provide verified evidence of controlled medication studies.
Elderly Issues Where iAdherence Can Help
Being of age 65 or older, it can be challenging; to keep track of multiple medications, getting confused about how and when to take medicines and even stop taking them once patients start feeling better. Elderly patients often have to deal with drug side effects, too . . . increasing the risk of cascading medicine non-adherence.
iAdherence has a social media tiered feature that lets the user communicate with your doctor, caregiver, relatives and friends. You can set the level of communication importance on your iAdherence My Village function.
iAdherence Social Media - My Village: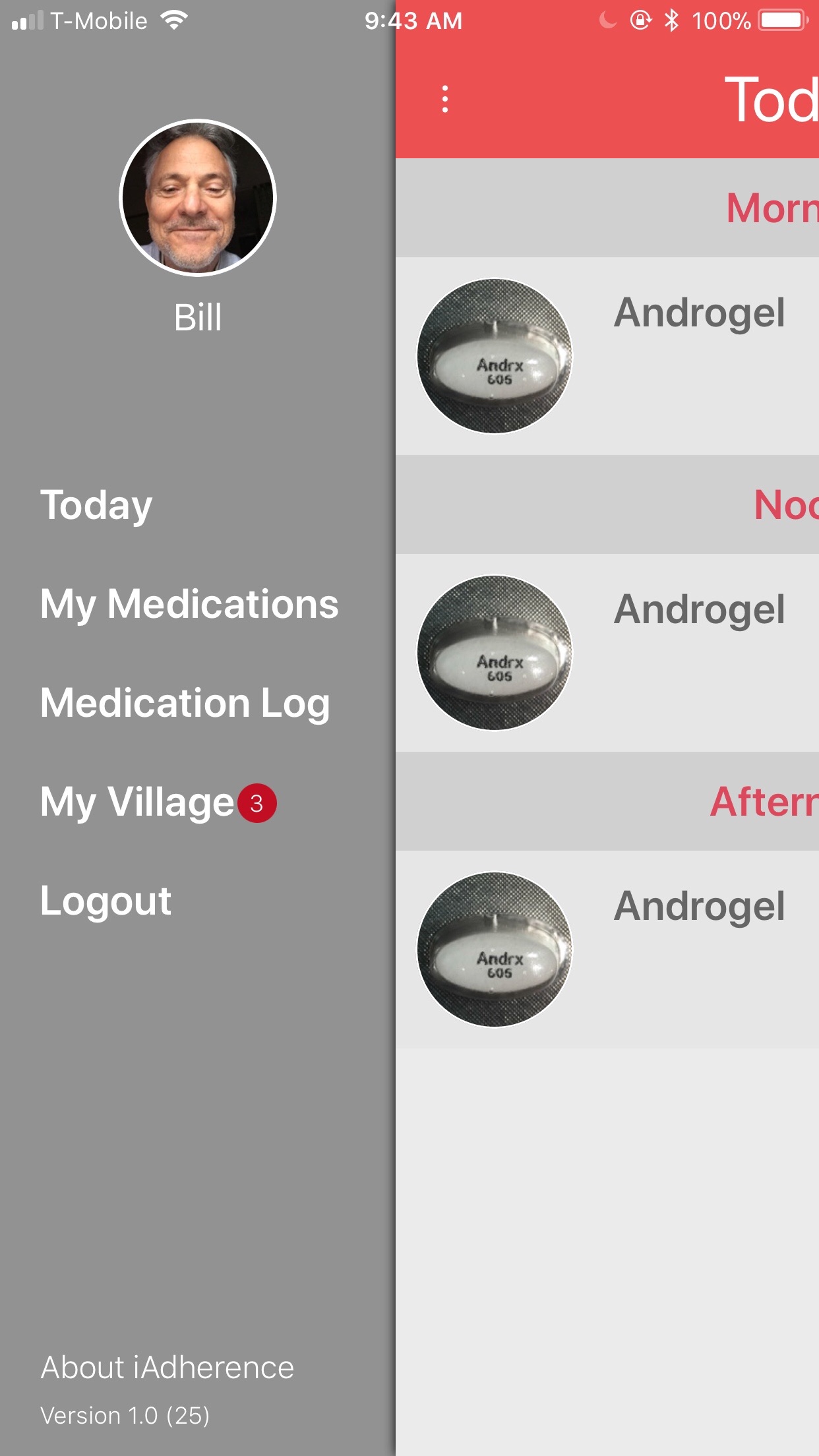 iAdherence Social Media - My Village: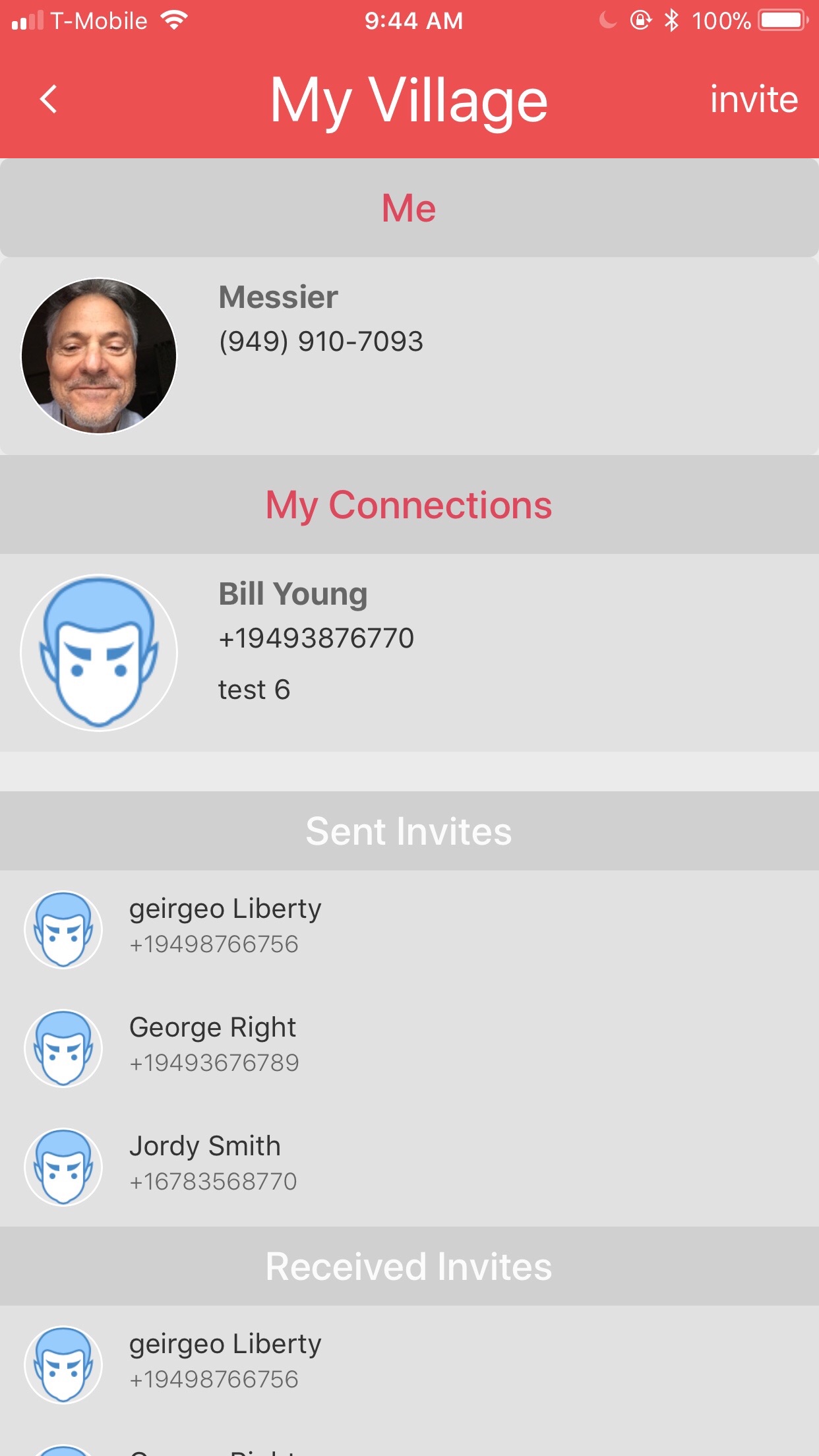 iAdherence has built-in security designed for strict HIPPA requirements yet, iAdherence is expertly crafted to allow for the elderly to simply communicate accross iAdherence social networks to a few safe circle of friends and talk about their daily activities.
More iAdherence Facts - Why Do We Need Medicine Adherence:
Non-adherence is costing billions of dollars each year
Non-adherence rates are high among the elderly
The iAdherence app simply helps users take medications as directed and this can have a powerful impact on health outcomes and health care costs. iAdherence can help you manage how and when to take your medications, assisting you in your medication management plan.
The best way to handle these challenges is to regularly communicate with your doctor to track treatment and medication goals. Doing it correctly keeps patients healthier and out of the hospital. As Baby Boomers get older, there is a need to effectively help with managing medication, iAdherence is the answer.
Don't Let Your Parents Become Part of This Problem!
According to the World Health Organization, the number of medication prescriptions which are never filled but forgotten for one reason or another, account for about 20% to 30%
Medication not continued as prescribed amounts to about 50% of the cases
The World Health Organization estimated that by 2020, the number of Americans affected by at least one chronic condition requiring medication therapy will grow to 157 million
Rates of medication adherence drop after the first six months